About Irishwhitewater.com
Ireland has many excellent rivers. Some rivers that are well known, but there are a lot of rivers that are only known locally, or not know at all.
IrishWhiteWater.com wants you to share this information with everyone. I will keep adding to and working on this site. The information for these rivers will stay on the net.
Just think of us as the Irish kayaking IT dept.
Website development and design.
Gauge graph etc. Ian Roche
Logic and Site Layout: Ian Roche and Seanie Byrne
Logo: Ross Lynch
Lots of good Ideas: the users and my friends
Duct tape. Lots of duct tape!
Eveything else: Seanie Byrne
I'll have to add a good few names to that list as soon as the river gauges start to go up :-D
Site Developer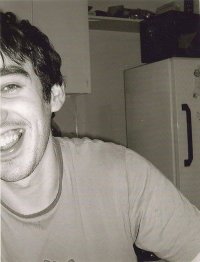 Seanie Byrne
I was born and raised in Co. Tipperary, Ireland. I took up kayaking when I first attended university, the following year I purchased my first computer. I guess you could say that these two events have played a pivotal part in my life so far.
I graduated from NUI, Galway in 2007 with an honours degree in computer science. I spent several years living, working and attending college in Galway, Ireland. This stay was broken up for a year and a half long trip to Canada, where I worked as a raft guide and safety kayaker on the Ottawa River. During the winter in Canada I worked as a web developer and Php coder for a small IT company based in Toronto.
Software used
This site was built using:








This page is not finished yet