River Gauges
Please Note:This section of the site is a work in progress and the layout and content will change, I just haven't had a whole bunch of time, so I decided I'd share these sweet, sweet graphs ASAP with ye (we'll get the email alerts, xml, RSS etc. sorted when we can). Untill then you can see all the technical details on Daithí Powers' page. There are more river gauges to come, the system is set up, and so adding new gauges is easy as pie. The aim now should be to get a nationwide network of them!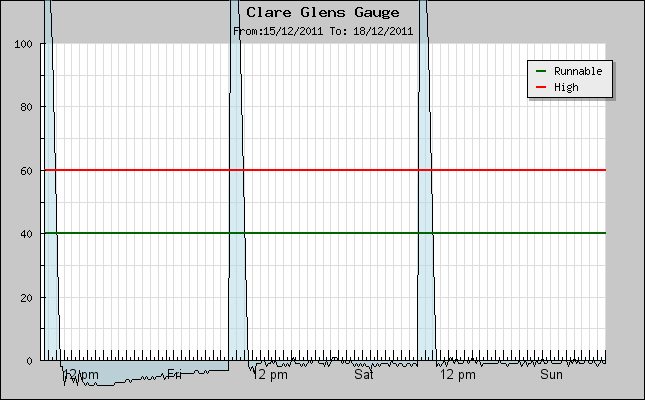 Gauge Credit: Mike Sweeney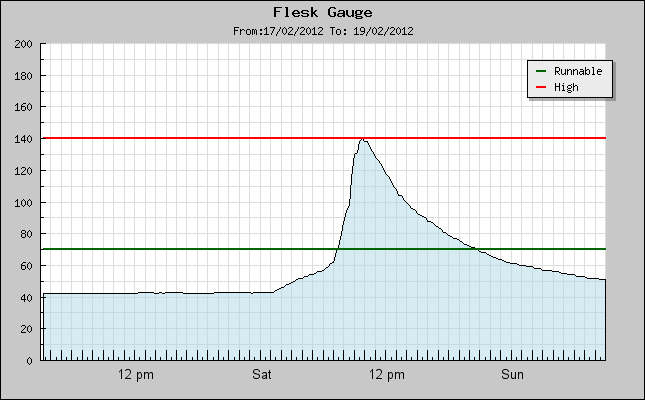 Gauge Credit: Daithí Power
Sponsored by
Lir CC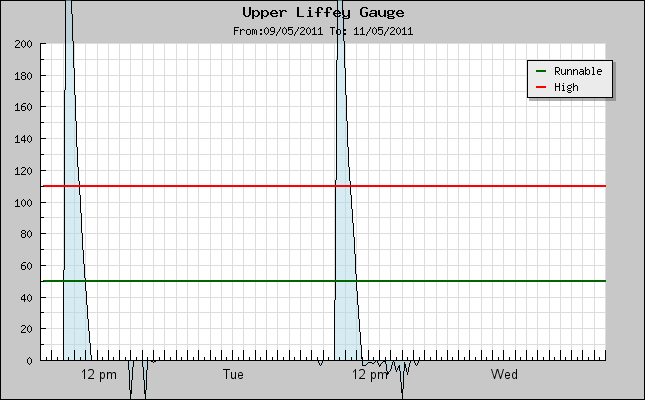 Note:
50cm represents a medium level for the Upper Liffey, and it also represent when the Source is runnable.
Gauge Credit: Joe, Andy & Keith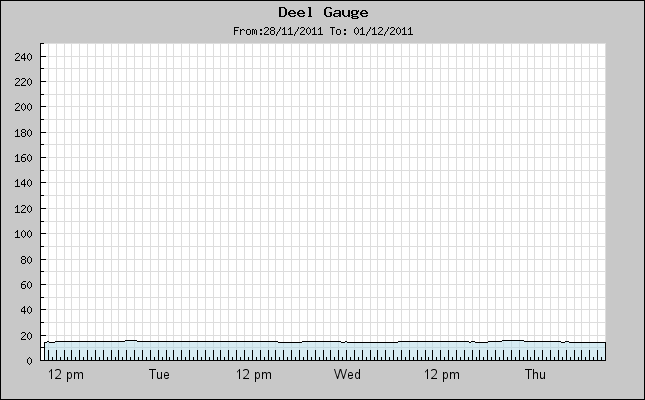 Gauge Credit: Mike Sweeney
Tuam Hole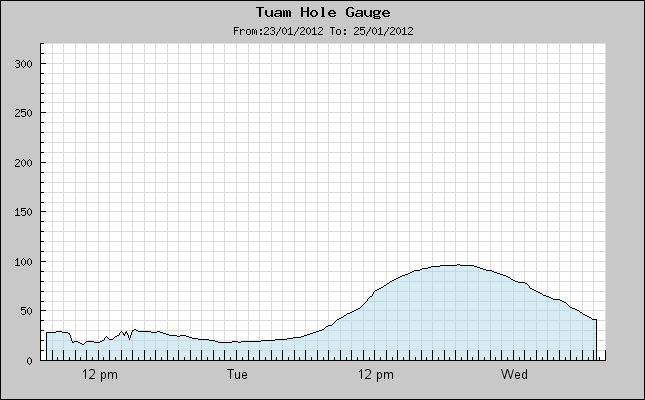 As far as i know .8 is runnable, and 1.6 is high but i could be wrong. Phone number: 0863169894, the gauge beeps in increments of 10cm
Note: Tuam Hole Access
Just to remind every again access the hole, Either by walking into the field to the RIGHT hand side of the shop and then walking around behind the shop (put on above the feature and paddle down to it), putting on below the bridge on river left and paddling upstream to the feature, or else accessing the site from river right (A small road runs near the feature, and the landowner there has no issues with paddlers). Get off is below the bridge on river left. Stay on the river right bank if you want to spectate.
Gauge Credit: Mike Sweeney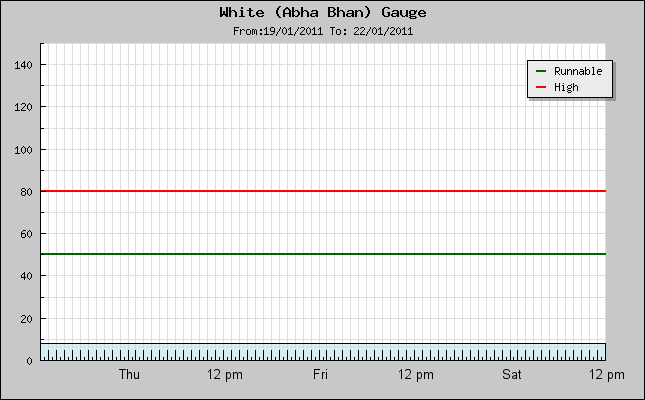 Phone Number: 085 8341472 1 Beep = 5cm
Gauge Credit: Mike Sweeney
How often is this graph updated?
The unit at the river measures the level every 15 minutes and stores the data locally. Once a day just after 09:00 (summer time), the unit sends an sms message containing all of the data for the previous 24 hours. It takes about another 15min for the data to be converted to an email, delivered to the server and processed to generate the graphs. The online graphs are therefore updated only once a day at about 09:20.
Other Credits
Thanks to Daithí Power for creating the gauge design, Ian Roche for the graphing and email poping software and Tim Power for the mechanical engineering and Seán McIntyre for the civil engineering.